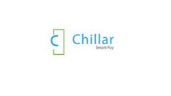 Office Location
Chillar Payment Solutions Pvt. Ltd. 15 A2 Trans Asia Cyber Park,InfoPark Phase II ,Kakkanad, Kerala 682303.
Company Name
Chillar Payment Solutions Pvt Ltd
Phone Number
+919074044255
Email Address
hr@chillarpayments.com
Website
http://www.chillarpayments.com
CEO
Asif Basheer
Chillar Payment Solutions Pvt Ltd
Chillar Payment Solutions is a company formed with the ambition of digitizing payments across India and abroad. We specialise in niche markets and aim to create a payment ecosystem to transact digitally. Our core focus is fintech as a service and we are providing technology platforms for neo banking, commodity exchange, cash back programs, lending services, bidding platform, payment wallets and e-commerce.