Technopark Jobs
Infopark Jobs
It Jobs
Company Details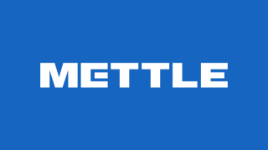 Office Location
Floor 3, Amstor House, Technopark, Trivandrum 695581, Kerala, India.
Company Name
Mettle Networks Pvt Ltd
Phone Number
7356847565
Email Address
careers@mettlenetworks.com
Website
https://www.mettlenetworks.com/
CEO
Anil Kumar K
Mettle Networks Pvt Ltd
Mettle Networks is an IP Networking products company. With its disruptive products based on SDN,NFV and programable networking, it helps telecom fast track their transformation from a technology focused to a more user centric service delivery model.Mettle Networks Intel technology based dataplane products set new standards in packet throughput performance in VNF paradigm. Mettle is an Intel Network Builders ecosystem partner and Open Networking Foundation innovation partner.Mettle Networks SDN,NFV products are available to telecom companies across the globe that are fast adopting transformation.