Technopark Jobs
Infopark Jobs
It Jobs
Company Details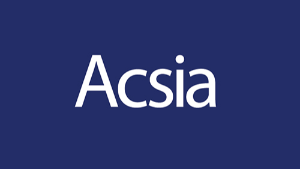 Office Location
2204, YAMUNA, SPECIAL ECONOMIC ZONE III, TECHNOPARK, KULATHOOR.
Company Name
ACSIA TECHNOLOGIES PRIVATE LIMITED
Phone Number
+91544549234
Email Address
info@acsiatech.com
Website
https://www.acsiatech.com/
CEO
Jijimon Chandran
ACSIA TECHNOLOGIES PRIVATE LIMITED
Acsia Technologies is a global software development and knowledge company that offers innovative technology services and visionary products to the automotive industry. Our engineering team designs develops, tests, and delivers scalable, stable, secure, and high-performing next-generation software solutions to major automotive OEMs and Tier1s that define the future of technology. With our comprehensive system employing the latest technology and modern software development practices including Agile delivery to ensure quick ramp-up, the right cultural fit, and high productivity we at Acsia provide unparalleled quality to our customers. Our consistent and seamless delivery helps us provide our customers with an engaging interface and an exceptional experience, as we continuously strive to improve and deliver our product beyond expectations. The new age of auto-electronic engineering brings with it new challenges, and these are now being stretched by the need to design new capabilities such as autonomous driving modes, elevated support for better safety features, and a rapid transition in comforts inside the vehicle. Meeting these new hurdles in automotive technology head on is our passion, and we at Acsia have imbibed the same into our culture in order to deliver the most advanced, safest, and most comfortable vehicles out there.
Domain Expertise
Digital Instrument Clusters
Infotainment Systems
Integrated Digital Cockpits
AI/ADAS
Cyber Security
E-mobility
ECU software Integration
Verification & Validation