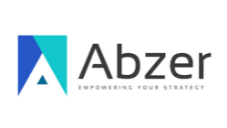 Office Location
Office 308, SCK 01,Smart City, Kakkanad-42,Kochi.
Company Name
Abzer Technology Solutions Pvt Ltd
Phone Number
+917511175007
Email Address
hr@abzer.com
Website
https://www.abzer.com
CEO
Shamsudheen Venkitta
Abzer Technology Solutions Pvt Ltd
Abzer is a leading technology company operating in MENA and APAC region, providing comprehensive technology solutions and services to Business Enterprises. We provide strategic consulting to organizations to align their technology with the Business requirements most effectively and to maximize their Return on Investment. Our expertise in Enterprise Resourcing helps to improve the overall operational efficiency of the organization by adopting the most effective and proven standards and practices in Information Technology and leverage your organizational capabilities. Abzer adopts the most advanced technologies and frameworks to provide world class solutions to maintain your competitive edge in the industry. We have expertise in all the main stream technologies such as Java, Microsoft, Oracle and Open Source technologies, and our Research and Development wing is constantly working to provide cutting-edge technology solutions to our customers.