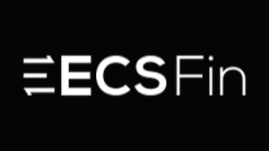 Office Location
TC 27/1663 Daniel Avenue, Opposite Police Headquarters,Vellayambalam.
Company Name
ECS Business Solutions Pvt Ltd
Phone Number
9947328040
Email Address
careers@ecsfin.com
Website
https://ecsfin.com/
CEO
Mr.Jacob Aruldhas
ECS Business Solutions Pvt Ltd
ECS Fin is an engineering enterprise that specializes in process optimization. We design software solutions with a systems approach to transaction processing. Founded in 1999 as a consulting firm, ECS advised many fortune 100 companies, coordinating business divisions and technology groups. ECS observed the difficulties faced by its customers dealing with multiple products from different vendors, very long implementation cycles, project overruns and unsatisfied user-groups. ECS developed IMS Solutions combining processing modules, supporting components and connectivity services taking into consideration the complete life cycle of a transaction rather than catering to the need of a specific business division. ECS offers a complete solution in the area transaction processing to financial institutions and corporates.
Domain Expertise
SWIFT CSP Assessment
Application Integration
Process Optimization
Architectural Design
SWIFT Support