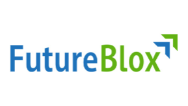 Office Location
Commercial Complex #58,5th Block, Koramangala, Industrial Layout,Jyothi Nivas College Road, Bangalore - 560095.
Company Name
FutureBlox Technologies Pvt Ltd
Phone Number
+9 18589018080
Email Address
info@futureblox.in
Website
https://www.futureblox.in
CEO
Manju Mathew
FutureBlox Technologies Pvt Ltd
FutureBlox Technologies is an IT Services and Solutions company based in Technopark, India with satellite offices in the Middle East and Australia. Started its operations in the beginning of the year 2010, FutureBlox, currently employs more than 120 Engineers serving clients remotely as well as onsite in the US, Canada, UAE, Saudi Arabia, Qatar, India, South Africa and Australia. In today's scenario, IT is one of the most important elements for enabling the business to support and service its customers. The more advanced and more trending technologies enables an organization to stay ahead of its competitors. FutureBlox Technologies comes as a right IT partner to help any business to support and walk hand in hand throughout its journey of success.
Domain Expertise
Managed IT Services
Automation
Cloud Management
Information Security Services
IT Consulting