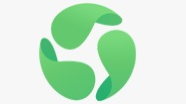 Office Location
202, Brigade Building, WTC , Infopark Phase 1, Kakkanad, Kochi - 682030.
Company Name
Phases Innovations Private Limited
Phone Number
+917356809812
Email Address
hr@phases.dk
Website
https://www.phases.dk/
CEO
Daniel Horn
Phases Innovations Private Limited
Phases build solid user journeys and efficient, business changing technology. We work together with agencies, enterprises and public organisations from all industries in all parts of the world. We deliver solutions of high standards from our two departments in Denmark and India we want to create digital efficiency for our customers through digital solutions that are easy to implement, understand and use.