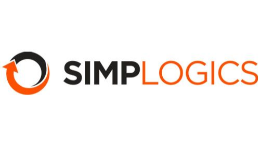 Office Location
343, Nila, Technopark, Kariyavattom, P O Kazhakootam, Thiruvananthapuram, 695581.
Company Name
Simplogics Solutions Private Limite...
Phone Number
9633898310
Email Address
hr@simplogics.com
Website
http://www.simplogics.com
CEO
Shyam Krishnan J
Simplogics Solutions Private Limited
Simplogics is a cutting-edge, state-of-the-art, client-focused, dedicated Off-shore Software Development Center with high-speed data communication links for time-sensitive projects and mission-critical software development. Simplogics Pvt. Ltd. was launched in 2005 at Technopark by a group of young energetic creative entrepreneurs who wished to create software that always stayed ahead of the technology curve. They were most committed to their goal and took an uncompromising stance towards excellence in the quality of the software they created. The journey was tough due to the ever-mutating nature of the technological environment they worked in. But it was just a matter of time before they triumphed and made their mark in whichever arena they entered. Soon they began creating software that stayed on top of rating lists. This tradition of creating simple yet elegant software solutions is still being followed with zealous energy at Simplogics.
Domain Expertise
Mobility
Web Services
Cloud Solution
Big Data & Analytics