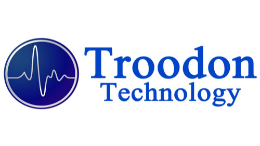 Office Location
Gayatri Building, Module 16, Fourth Floor, Thiruvananthapuram, Kerala 695581.
Company Name
Troodon Technology Pvt.Ltd.
Phone Number
+918139007717
Email Address
hr@troodontechnology.com
Website
https://troodontechnology.com
CEO
Sugeeth Madhukumar
Troodon Technology Pvt.Ltd.
Troodon Technology is a fast-growing Product Development and IT Services company providing full-spectrum software product development services to enterprises worldwide. Powered by superior technological skills acquired in a world-class learning environment, process excellence and quality frameworks, Troodon Technology brings software products at lower development costs and with shorter time-to-market.