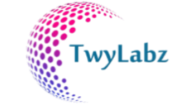 Office Location
Kalliyode,Panavoor P.O, Nedumangad.
Company Name
TwyLabz Technologies Private Limite...
Phone Number
+13159698950
Email Address
remote.support@twylabz.in
Website
https://www.twylabz.com
CEO
CEO
TwyLabz Technologies Private Limited
TwyLabz is a technology powerhouse run by group of aspirant and enthusiastic professionals headquartered in Thiruvananthapuram, India. Since 2019, The TwyLabz Management has looking forward on delivering innovative solutions to create value and efficiency for our customers. The fundamentals of our success are based on valuing our customers, empowering our people and trusting strategic partners.
Domain Expertise
Information Technology and Services