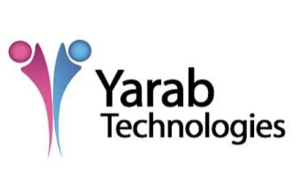 Office Location
Yarab Technologies Pvt Ltd, Module No 2706, 7th Floor, Yamuna Building, Technopark Phase 3 Campus, 695583.
Company Name
Yarab Technologies Pvt Ltd
Phone Number
9895357401
Email Address
info@yarabltd.co.uk
Website
https://yrtechnologies.co.in
CEO
Muhammed Niyazi Buhari
Yarab Technologies Pvt Ltd
Yarab Technologies Pvt Ltd have wide range of Insuretech products ranging from and for Market research, consumer behaviour analysis, CRM, Claims Management and Underwriting. Adding to that, we provide Regulatory Risk and Compliance management service and consultation for companies in the E.U, UK and the USA. We have sound expertise and experience in technical accounting for Insurance domain worldwide. In short our services compromises of a complete portfolio of services required for Insurance Companies, Reinsurers, and Underwriters.
Domain Expertise
Administrative Solutions
IT Infrastructure and Software Solutions
Compliance and Risk Management
Buisness Development and ecommerce
IT Solutions